Enjoy a relaxing
island stay

Shimayado NEST —
a small inn located in Setoda town of Ikuchi island.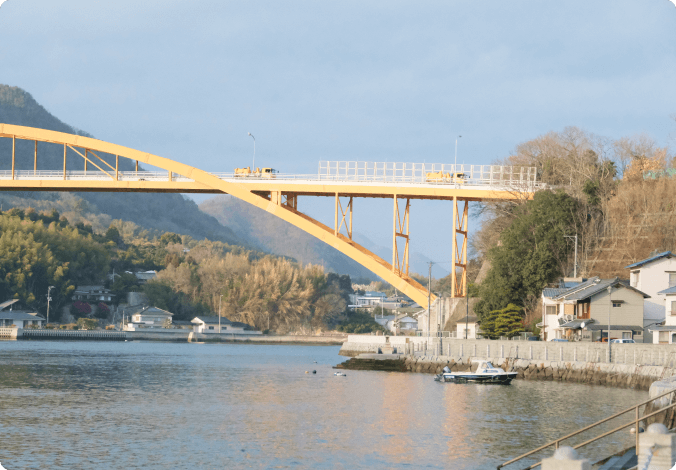 Story
As you go along Shimanami Kaido, connecting Hiroshima and Ehime prefecture, you will be greeted by the sparkling blue ocean and beautiful green islands of Setouchi. Our "Shimayado NEST" is located in Ikuchi-jima, an island right in the middle of this breathtaking scenery.
Rich in nature, delicious food, and friendly local people. Most of all, time flows slowly on this island — making us somehow relaxed. In 2019, we opened a small inn named "Shimayado NEST", here in Setoda town of Ikuchi island, hoping to share this soothing experience with many visitors.
Our inn name "Shimayado" means "Island inn". We named it so, wishing for our guests to experience a relaxing island time during their stay. Our inn may not be fancy like a luxury hotel, but we strive our best to provide attentive service, valuing cleanliness and comfort the most, so you'd want to stay here again. We look forward to welcoming you here at Shimayado NEST.